EXTRA LESSONS – BACKGROUND INFORMATION AND RATIONALE
In 2005, Lockerbie College opened its doors as an extra-lessons centre, called 'Learning for Life'. This made it the first official extra-lessons support centre on the island. From its inception, our tutors were extra-ordinary because they were 'head-hunted' on the recommendation of students. The intuition of youth always found us the best of the best and over the past ten years we have continued to cherry-pick our extra lesson tutors in this way. We've never found a single recommendation to be wrong! Unique, isn't it? That's us; that's our extra-lessons.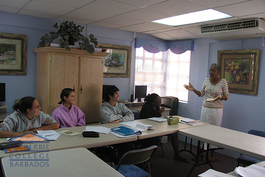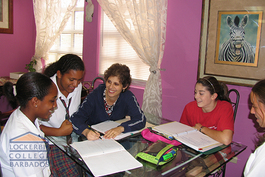 The number of students of all ages, whose parents place them in extra-lessons, are testimony to the importance placed on education and the accepted link between success in school and personal self-worth.
The logical question is, "Why do students, who are in school for 7 hours each day, need extra-lessons in order to be successful learners?" There are many answers given by the parents we ask, but here are the main reasons:
| | | |
| --- | --- | --- |
| The Barbados National Curriculum and CXC are both too expansive in content depth and breadth. | (Stock photo taken from the web.) | Classes are too large: 20+ to 30+ students. |
| (Stock photo taken from the web.) | Teachers must spend too much time in classes managing negative behaviours so learning time is compromised and possibly lost. | (Stock photo taken from the web.) |
| Absenteeism by teachers is prevalent in some schools and classes are neither substituted nor replaced. | (Stock photo taken from the web.) | There is little differentiation to accommodate the range of different learning abilities within a classroom (gifted & talented, high achiever, able-underachiever, neurotypical, processing/language weak, remedial, learning disabled) As a consequence, many students do not access the curriculum proficiently. |
Exacerbating the above, the traditional methods of teaching in almost every school are no longer effective or engaging as they do not address how students naturally learn in 2015. The results are:
syllabi are not completed in time
emphasis is placed on how to follow processes rather than the internalization of concepts
individual student needs are not being met for a successful outcome
testing is used as a means of teaching
there is little formative assessment done, or study skills taught, in classtime
teaching revolves around rote learning rather than focusing on higher order thinking skills
how to develop and apply creative & critical thinking, which should be a core skill, is seldom addressed
study skills, integral to knowledge acquisition and expression are not taught
the planning & organization of thought, which is the basis for sound expressive language, is assumed and therefore not scaffolded
AIMS
Extra-lessons should therefore fulfil more than just extra teaching time and increased repetition. Extra-lessons need to:
| | | |
| --- | --- | --- |
| Check on the thoroughness with which the syllabus(es) have been covered & complete them. | Fill in the loopholes in content and understanding. | Use visual & kinesthetic resources which provide the opportunity to learn material differently. |
| Scaffold knowledge acquisition, conceptual understanding, language attainment & the application of process sequences. | | Teach study skills, memory and learning strategies to access information more productively. |
| Provide the student with individual time in which explanations can be explored. | | Support the student with formative assessment feedback. |
| Prepare the student for summative assessment strategies and guidelines. | | Provide missing or new notes and direct contact teaching towards discussion. |
| Integrate technology through the use of some formidable online resources. | | Assist the student in creatively and critically thinking about the subject material. |
| Provide an opportunity to repeat laboratory work if needed. | | Guide the student with SBA completion – time management, staging, planning and organizing the data and layout of the project. |
| Give the student a safe environment in which he/she can guide personal learning and clarify mis-understood information. | Offer the student access to an extensive scope of supporting information on Moodle. | Provide the student with after-hours contact with tutors to facilitate homework and coursework support. |
On this page is a form detailing the extra-lessons offered by Lockerbie College. In the past 10 years we have perfected our approach to extra-lessons. In an island of traditional teaching, our methods have not only proved successful in building more independent learners, but we have hundreds of happy and engaged students who are our strongest advocates!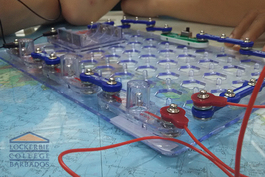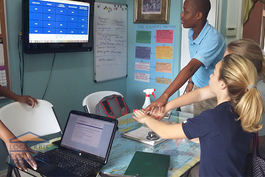 If you are interested in signing up for after school classes then you can simply download our sign up sheet and either email it to administration@lockerbiecollege.com or bring it in to the school to book your classes.
WE ARE CURRENTLY UPDATING OUR EXTRA LESSONS SCHEDULE. IF YOU HAVE ANY QUERIES PLEASE EMAIL administration@lockerbiecollege.com or office@lockerbiecollege.com